All Star Electrical Services, LLC, also extends services to businesses and institutions throughout the greater Philadelphia region. We are proud to help our neighbors succeed by providing them with the finest in modern electrical technology. After all, in order for schools, offices, and other public settings to run smoothly, they must be equipped with the appropriate electrical means to accommodate their daily demands and promote their vision. Whether you have a new construction that needs wiring or are looking repairs and renovations for your current electrical system, call our electricians in. Our combination of design savvy and technical know-how will help you stay prepared for any challenge that besets your business.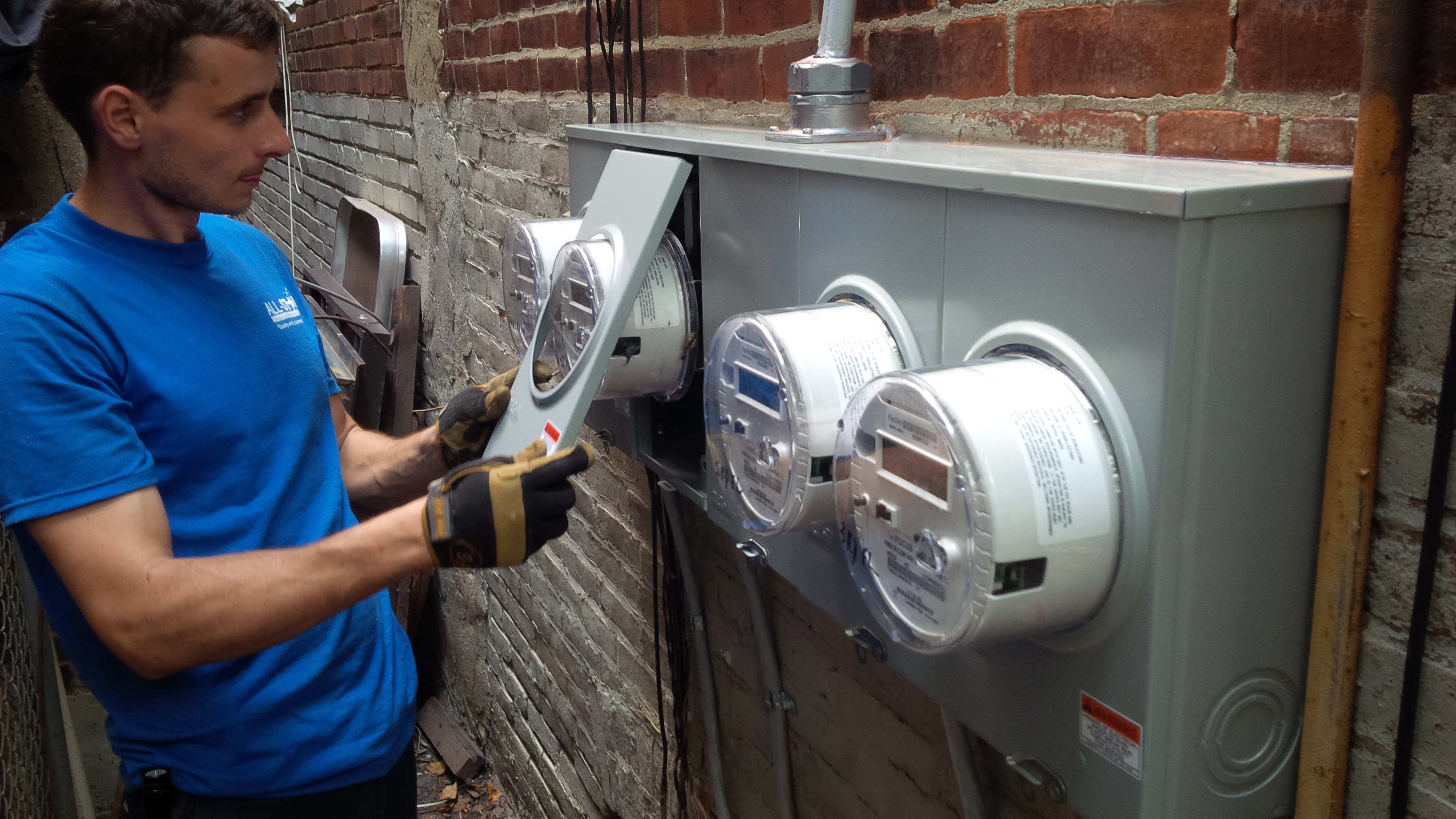 As a family-owned company based right here in the Philadelphia area, we know firsthand how important it is to make smart financial decisions when starting and operating a business. That's why we offer our services at reasonable rates and strive to make your investment worth every penny. Some benefits of having an All Star Electrical Services professional electrician in to work on your business include:
Great looks—The way you present yourself to your customers and clients says a lot about how much you care about their satisfaction and comfort. If faced with a choice, most customers will pick the brightly lit, well-maintained business any day rather than one that appears dim and dingy. If you want to encourage a positive, welcoming company image, have our team of electricians in to take care of your electrical needs. Attractive lighting designs can also add unique beauty to your place of business. Don't underestimate the importance of lighting when it comes to your reputation around town! If you feel your business could benefit from updated electrical components, call us today.
Functionality—Sick of flickering lights, broken outlets, and appliances running at half power? No school, office, or any other public setting should settle for second-rate service. Keep your building running at full capacity and help it reach its full potential by calling an electrician in to remedy your problems from new appliance installation to electrical panel upgrades.
Advertising—Features like landscape lighting and lit outdoor signs draw the eyes of potential customers to your building and let them know where you are. Something as simple as a distinct appearance can make people more aware of your presence and even turn your business into a neighborhood landmark.
Competition—Sudden power outage? Looks like it's time to shut down and lose a whole day or more of business, right? Wrong—if you have a backup generator installed, you can keep the power running and keep business flowing as usual! And don't forget—great lighting means added beauty, giving you even more of an edge over your competitors.
Upkeep—Having electricians in for routine maintenance and to attend to your electrical repairs is a great way to ensure no interruptions in your company's service, keep your building in compliance with local building codes, and maintain your property value.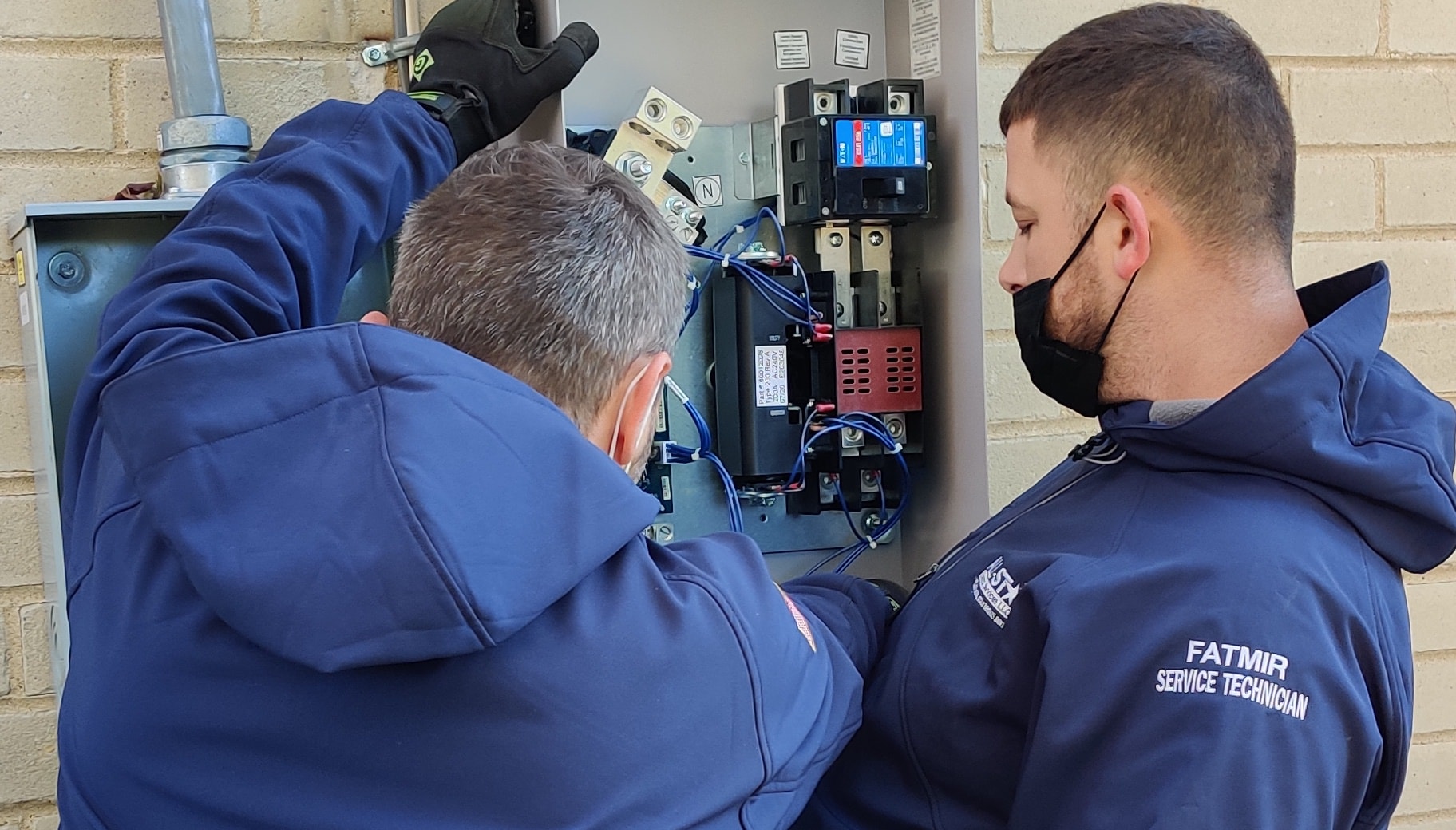 The electricians at All Star Electrical Services want to be sure that you are fully informed about the services you choose. When you call our electricians in for a service call, you will be able to ask any questions you may have about your project and learn about the pros and cons of all the options available to you. Let our commercial electrical contractors help your company succeed: contact us now.
All Star Electrical Services, LLC, specializes in services for small-to-medium businesses and buildings. We cannot currently send electricians in to work on larger buildings such as shopping malls or skyscrapers. We apologize for any inconvenience.