Many people associate electrical contractors with elaborate property improvement projects, but these professionals are also available to complete regular electric system maintenance tasks. Just like any other household amenity, your electrical infrastructure requires regular updates and repairs in order to continue serving you to the highest standard. Too many homeowners ignore obvious damages and glitches in their system or neglect to keep current on the technologies that would best serve their purposes. Often, these mistakes stem from concerns about cost or simply being unaware of the many benefits of electrical contractor services. If it's been a while since your last electrical maintenance or update, or if you suspect that your system requires professional repairs in order to operate more efficiently, contact the electrical contractors at All Star Electrical Services, LLC, today. A professional electrical contractor will promptly answer any questions you may have about our policies, procedures, or services.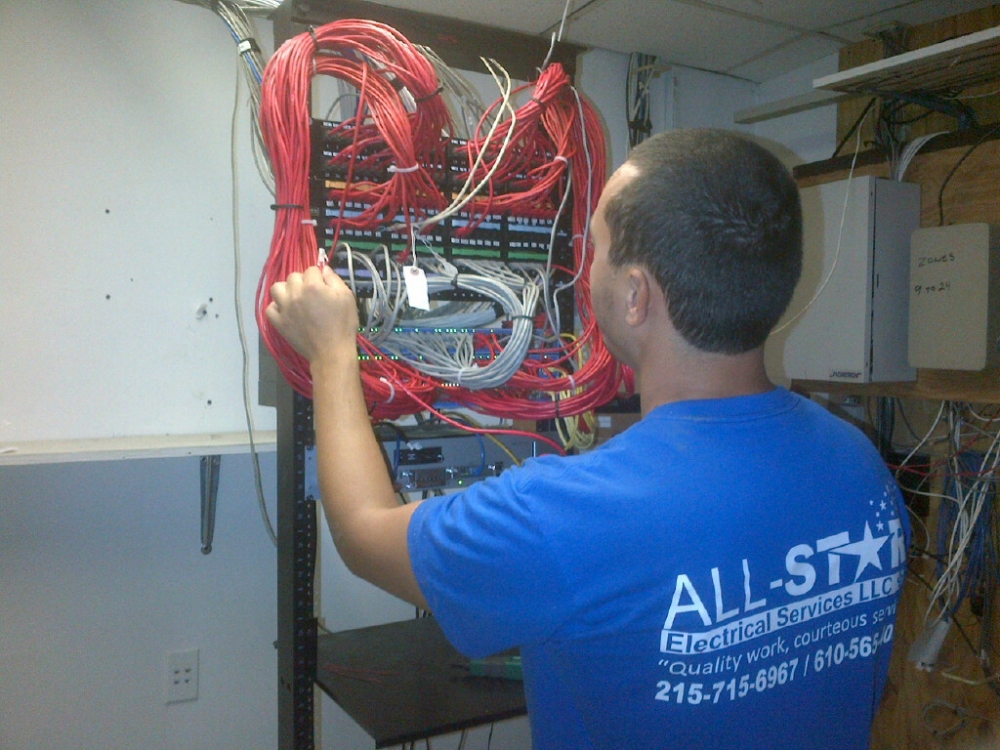 Just a few of our many electrical contractor services include:
Light switch and dimmer installation
Electrical outlet and GFCI installation
Lighting installation
Ceiling fan installation
Landscape lighting
Outdoor outlet installation
Home theater installation
Electrical panel upgrades
Electrical troubleshooting
Wiring repair and other electrical repairs
Appliance installation
Generator installation
Hot tub and pool wiring
Electrical disconnect installation
Security lighting
New construction and renovation wiring
Wiring upgrades for appliance installation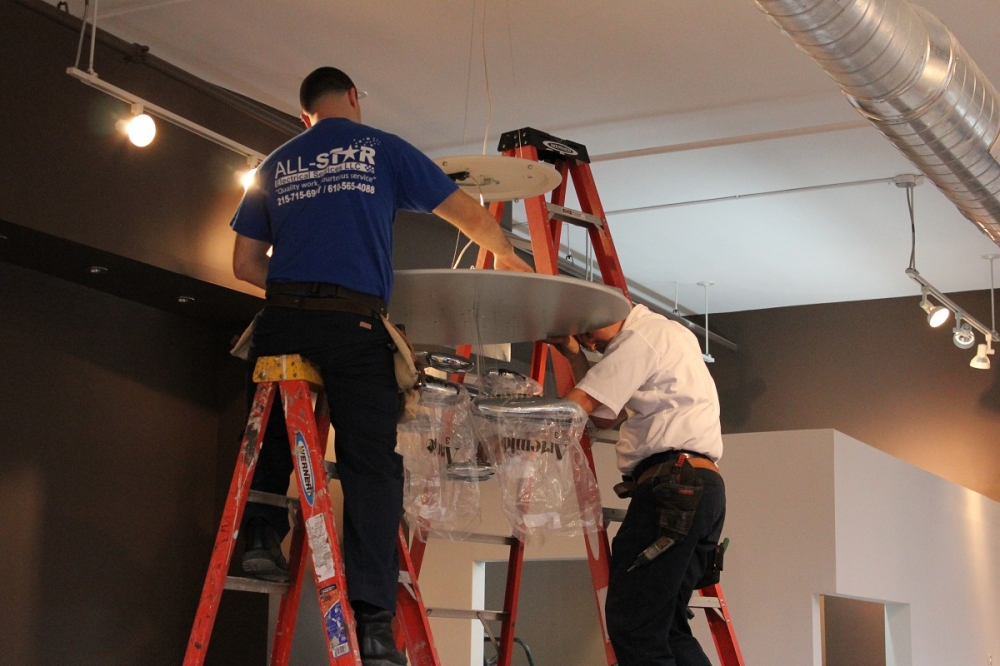 All Star Electrical Services, LLC, is fully licensed, bonded, and insured, and we perform both residential and commercial electrical contractor services. If you own a home or small-to-medium-sized business in the Philadelphia area, be sure to keep up to date on your electrical maintenance by e-mailing or calling us today.
Because every building and every customer present different needs and expectations, no two jobs are ever exactly alike. Unlike other electric contractors that simply choose the simplest and quickest method for completing your project, the team at All Star Electrical Services will take the time to listen to each customer describe his or her overall goals for their project, and then provide them with the personalized service they deserve. Customers who require commercial electrical contractor services may be more concerned with reliability and promptness, whereas homeowners may opt for a project that is tailored to their aesthetic tastes. No matter what the nature of the job, you can expect nothing less than excellence and individualized attention when you call our electricians in to do the task.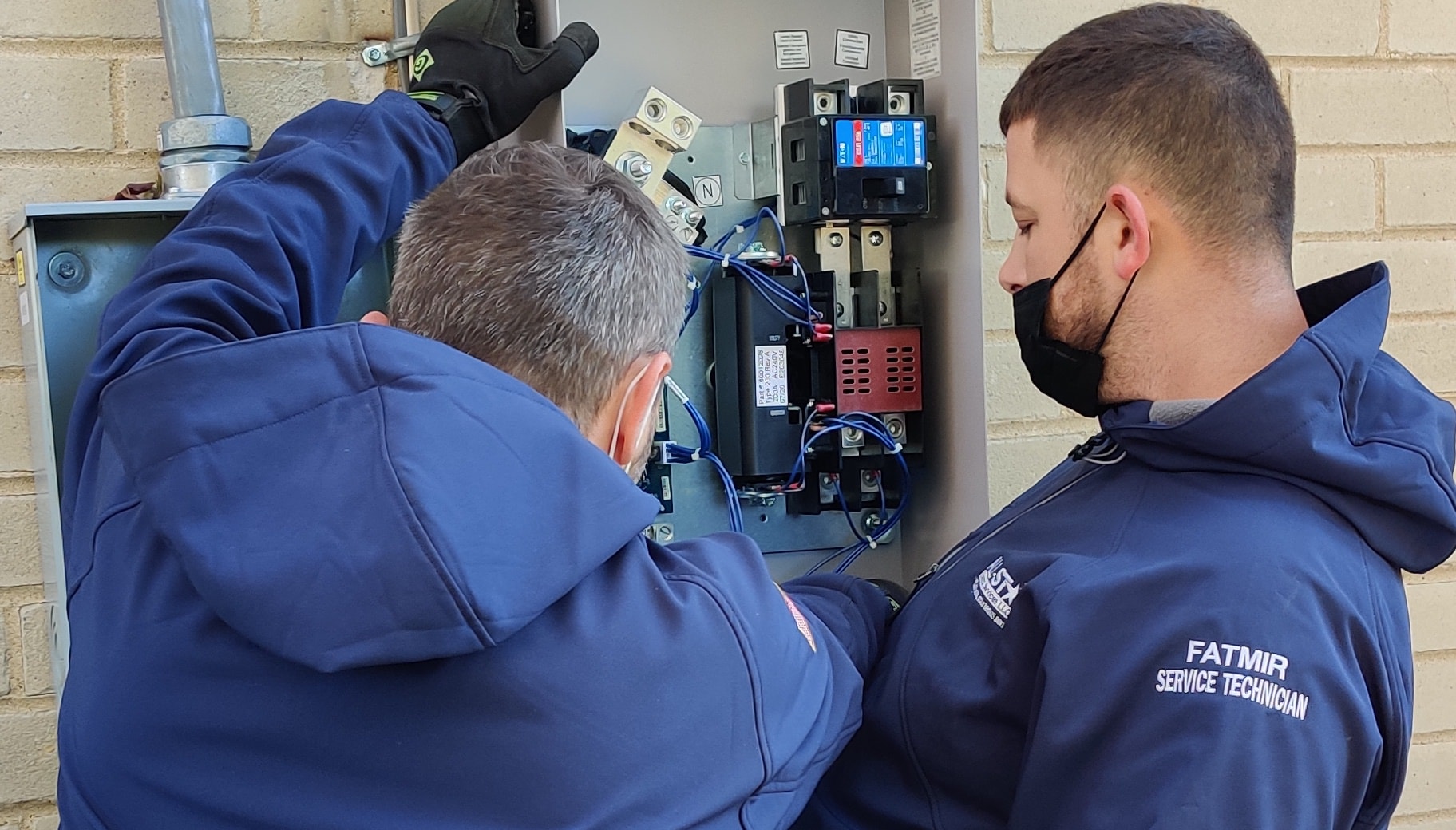 Electrical Repairs
If you are experiencing any kind of electrical dilemma, do not hesitate to seek help from our professional commercial and residential electrical contractors. Taking into account the symptoms you describe, we will examine and troubleshoot the problem area, pinpoint the underlying cause of your issues, and implement a long-lasting solution. The electric contractors at All Star Electrical Services, LLC, use only the best tools and materials to ensure sturdy results and are constantly keeping up to date on the latest industry techniques. Our wide range of knowledge and years of first-hand experience providing superior craftsmanship ensures that will we be able to successfully solve any trouble you're having with your electrical system.
Although it can be tempting to read a few Internet tutorials and try to perform electrical work yourself, it is important to remember that one does not become an electrical contractor overnight. It takes years of training and education to be prepared to handle all of the challenges of electrical repairs and installations. No matter how simple the project at hand might seem, it is always better to leave these jobs in the hands of professional electric contractors. Amateur efforts could result in a variety of unfortunate consequences, such as electrical shock, fire hazards, and property damage. Having a licensed, bonded, and insured electrician in to work on your system is a great way to save time and money, as well as ensure ongoing operation and safety.
Since 2005, the commercial and residential electrical contractors at All Star Electrical Services have been satisfying customers in Philadelphia, Ambler, and beyond. Shoot us an e-mail or give us a ring today to set up a service appointment. We are also available to provide around-the-clock emergency services for our customers' most urgent needs.