The simple addition of landscaping lights can turn your standard-issue lawn into something truly remarkable. From elegant accents to dramatic spotlighting, you'll be amazed at the range of possibilities available to you when you start researching this increasingly popular property enhancement option. The team at All Star Electrical Services, LLC, has been helping homes and businesses in the Philadelphia area enjoy quality outdoor landscape lighting installations since 2005. If you're interested in becoming our next customer or are just curious about the installation of landscaping lights, please feel free to give us a call. We are also readily accessible via e-mail.
Some benefits of putting in landscaping lighting include:
Enhanced beauty—All Star Electrical Services works with a broad range of products and installation styles so that you can be sure to achieve the visual effects you desire. Our landscape lighting design professionals will collaborate with you to create a customized plan that will use your new landscaping lights to beautifully accent your terrain, your building, your gardens—anything you want. Create a charming ambience and show off your remarkable property, even at night!
Safety—The addition of deck, patio, or walkway lighting may seem simple, but this added bit of light can guide your customers and guests, helping to prevent potentially serious injuries due to tripping and falling.
Security—Outdoor landscape lighting can also be a crime deterrent. Prowlers, trespassers, and other unwanted visitors are less likely to try their tricks if they feel that they will be easily seen. Landscape lighting can also aid in the identification and capture of those who dare disturb your security. In addition to fighting back against actual threats, additions such as motion sensors and walkway lighting may help your invited visitors to feel safer and more secure on your property.
Increased visibility—Landscape lighting can also help you stand out. This is a nice perk if you want to show off your home, but this is a huge incentive if you own a business and are interested in drawing public attention to your location. By illuminating your property and lighting up your signs at night, you are effectively creating subtle-yet-persistent advertising as well as enhancing the beauty of your landscape.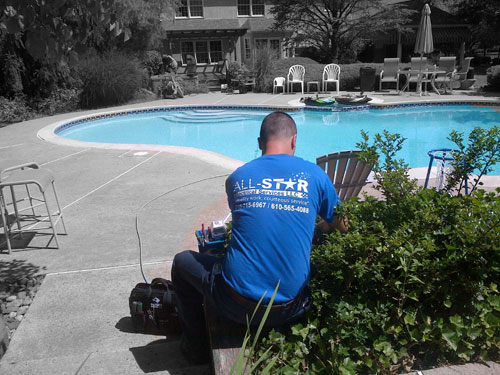 All Star Electrical Services also provides a range of options for the budget- and Earth-conscious customer. Products like low-voltage landscape lights and solar powered landscape lighting offer the exact same effects as traditional landscape lighting while providing economic and environmental benefits. One of our professional technicians will be able to recommend models that will best accommodate your needs.
At All Star Electrical Services, LLC, we only work with high-quality products that have the endurance to withstand repeated abuse from the elements and other exterior threats. When installing outdoor landscaping lighting, your technician will also take all of the necessary precautions to ensure that your lights and wiring are well protected from the elements. All it could take is a little water intrusion or one chewed wire to ruin your hardware and disturb your painstakingly planned landscape lighting design, so leave landscape lighting setup and installation to the trained professionals.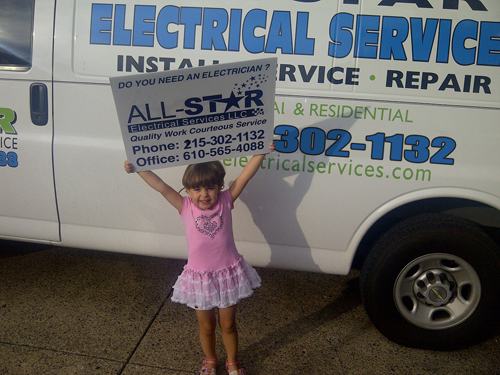 In addition to using superior products and effective techniques to bring you long-lasting results, we also work with respect to your property. While some ground disturbance may occur, depending on the nature of the project, we take care not to create unnecessary changes to your surrounding land, and we will clear your property of debris when we are finished. To learn more about the benefits of landscape lighting and to hear more about all of your design options, contact All Star Electrical Services now.