As a team of highly trained and experienced electricians, All Star Electrical Services is proud to offer flawless fan installation for any room of the house. Providing you with improved air circulation and dehumidifying capabilities, ceiling fan installation from our skilled team is a great way to maintain a healthy indoor environment and enjoy increased energy efficiency at the same time. While ceiling fans can't actually change the air temperature itself, they can keep the air moving to aid in heating and cooling efforts, which will ultimately decrease your overall energy consumption. So if you're eager to transform your home into a more comfortable and energy-efficient environment, All Star Electrical Services has the selection of ceiling fans and depth of expertise you need. Call or e-mail us today to get started on your ceiling fan installation.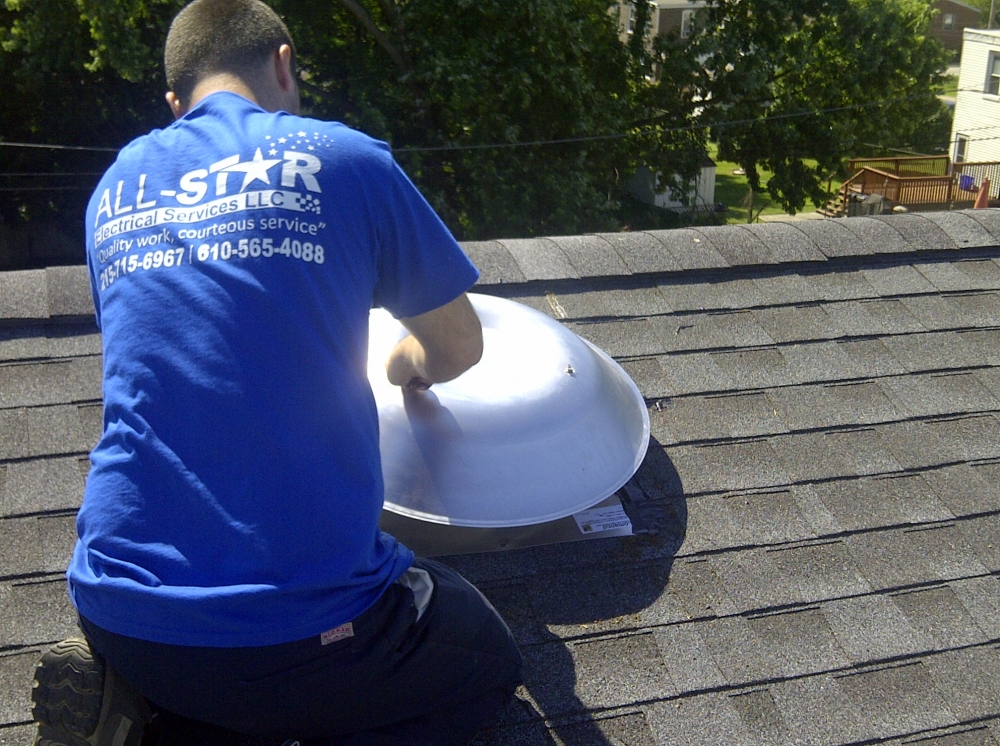 When you have the All Star Electrical Services team at the helm of your ceiling fan installation, you'll avoid the problems that frequently result from inexpert workmanship. Our professional technicians will work to prevent dangers such as:There are several different ceiling fan styes available, and All Star Electrical Services is capable of replacing, updating, or installing all of the industry's most popular models. From digital control to variable-speed control, spinner fans to cast-iron fans, we're well versed in nearly all types of ceiling fans, installation techniques, and more. We know what it takes to provide you with unbeatable workmanship no matter what type of fan you'd like installed.
Wobbling
Ceiling collapse
Energy inefficiency
Low-lying blades
When you want to improve the energy efficiency and comfort levels of your home, get high-quality fan installation from All Star Electrical Services.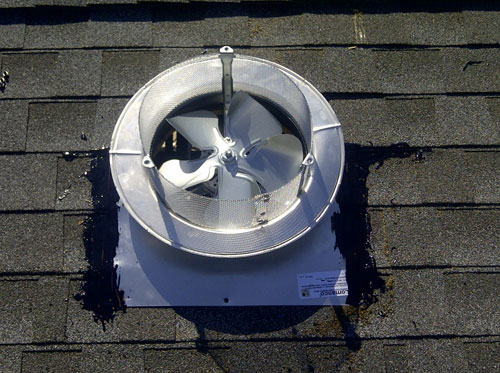 Attic Fan Installation
In addition to ceiling fan installation, we also offer complete attic fan installation. Useful for increasing ventilation and regulating the heat level in your building's attic, these fans are usually controlled by a thermostat. We'll configure your attic fan installation so that it is incorporated into an existing electric circuit, and we'll also integrate a thermostat or manual switch depending on which attic fan model you've selected. Even if you just need to replace an old or outdated fan, we're the team you can count on for stellar handiwork and long-lasting results.
Bathroom Fan Installation
Bathrooms present a particular challenge in that they tend to endure high levels of moisture in addition to high temperatures. Given that excess moisture can cause peeled paint, warped doors, and accelerated mold growth, it's important to equip your bathroom with a high-performance exhaust fan. At All Star Electrical Services, we offer bathroom fan installation in order to prevent the problems associated with heavy moisture buildup in bathrooms of all shapes and sizes. We perform bathroom fan installation with reliable precision and flawless wiring, so you'll be able to maintain the healthful condition of your bathroom for a long time to come.
All Star Electrical Services is your go-to solution for top-quality ceiling fans, installation work, and great prices. Contact us by phone or e-mail for more information!