Generator installation is a smart choice for home and business owners who wanted to be prepared in the case of a power emergency. When a tree falls on the utility lines, or you lose your electricity for any other reason, there is no telling exactly when it will be restored. This could put you in a very tight spot, especially in the bitter-cold winter months. Home and business owners who choose to install a generator, however, are taking a practical precaution against:
Lost revenue—If you are a business owner, you understand how much your daily operations depend on your utilities. A sudden halt of these necessities could mean that your ability to serve customers is dramatically affected. It could even force your business to close until power is restored. When you choose to install a generator, you'll be prepared for this type of situation and remain able to operate your registers, computers, and other specialized equipment. This gives you an edge over your local competitors who may be out-of-commission due to the outage. Keep your business running despite adversity with a professional generator install.
Inconvenience and discomfort—Reading by candlelight might seem quaint, but try living your life by it! We don't realize how much we depend on electricity until we're forced to face daily challenges in the dark. No television, no Internet, no light to even see by. You can avoid losing your heat and bumping into furniture when you opt for generators installation. Your keen pre-planning may mean that your building is the only one heated and lit for miles!
Health and safety dangers—Living without power can be dangerous for infants, the elderly, or people in poor health. Many medical devices depend on power, and those who require special considerations could be put at serious risk in an environment where their standard of care is compromised. If you want your property to remain a safe place where everyone can always expect reasonable accommodations without risking their health, call or e-mail All Star Electrical Services, LLC, to learn more about generator installation.
Our generator contractors will not simply complete your installation and then leave it at that. Before we leave, we will make sure that you are completely knowledgeable about your generator's operation. If you have any questions at all regarding your standby generator installation, we will be more than happy to answer them and walk you through the basic mechanics of your unit so you're completely comfortable with how its presence will affect your building.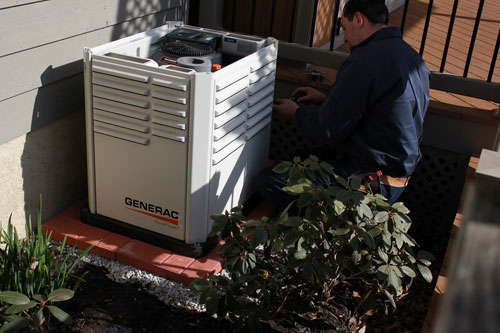 'Round the Clock Protection
Accidents, storms, and events that may cut off your power can happen any time, whether you're there or not. If your generator requires someone to manually switch it on, your building could be without power for hours before you arrive and initiate the generator services. During that potentially lengthy period of time, your home or business will be without heat and your appliances without power—which can spell disaster if you have a refrigerator or a freezer. Avoid this hassle by asking your generator contractor about wiring in a transfer switch and a power monitoring system. When your power is suddenly cut, a signal will be sent telling your generator to begin operation. This way, your lights, heat, and amenities will continue to operate without interruption.
Perhaps you already own a generator and are concerned that it may not be in the best condition to serve you when the time comes. If you suspect, for any reason, that your unit is damaged or requires maintenance, contact All Star Electrical Services right away. We will send over a trained generator repair services technician to examine and troubleshoot your machine. If a problem is identified, we will take the necessary steps to ensure that your generator is back in working order in no time.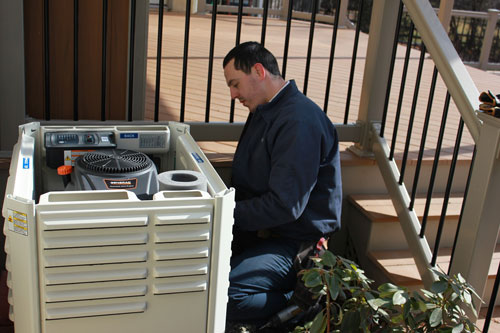 The installation of generators is not a one-size-fits-all process. Buildings require different operational and capacity considerations in order to ensure satisfactory performance. Also, in an effort to cut down on the amount of energy a generator uses, some customers prefer that their generator services concentrate on more critical areas of their building rather than on its entirety. When you trust All Star Electrical Services, you can expect a reliable generator installation no matter which options you choose. We strive for a fast generator install process that will be visually unobtrusive and unflinchingly dependable when you need it most.
Be a smart property owner, and do your research. The perks of generator installation will be readily apparent. When you're ready to make your move, give us a call. All Star Electrical Services, LLC, is Philadelphia's choice for quality units and expert installation at reasonable prices.